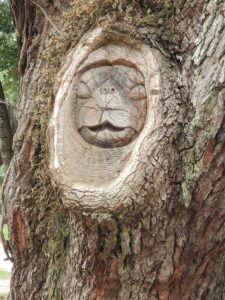 One of the unique things on St. Simons Island, GA is the tree art. Some artist has carved images on empty spaces where a branch has been removed. Another tree suffered severe damage from a lightning strike providing fresh canvas for another creation.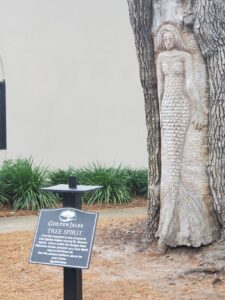 My hosts told me there are a total of ten or more artful trees on the island. The sad part, as the tree grows, the art will eventually be enfolded by the bark and be hidden forever.
Have you ever seen tree art anywhere else?
My books are available at https://www.amazon.com/-/e/B007F5H0H4