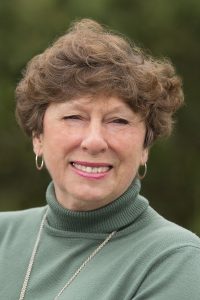 I'm from Ft. Scott, Kansas, and graduated from William Woods University in Fulton, MO. I married my high school sweetheart, Vic Jadlow, a month after college graduation. We moved to Kansas City and over the next twenty years, had four children. We were married for almost fifty-six years before he died in 2018.
Three of our four are married and we are the proud grandparents of fourteen grandchildren, ranging in age from thirty-two to six, and one great-grandchild.
For thirty years I wrote poems and shoved them under the bed. At a newly-formed writer's group at church over twenty years ago I began to learn about a world of loving writers, helpful critique groups, and conferences. It wasn't long before I tried my hand at writing short stories and devotionals.
In 2002, my first published book, Sonflower Seeds, a book of poetry, took 1st place at the Oklahoma Writer's Federation contest. I have won many awards since then and published twelve published books available here.
My third historical novel, Hard Times in the Heartland received 1st place at the Oklahoma Writer's Federation Conference in 2016. It is the third in The Late Sooner series.
The Road Home is my latest book published in December 2019. It is written as an encouragement to widows showing God's faithfulness even through dark valleys.
I serve on the board of Heart of America Christian Writers' Network, and teach creative writing for Kansas City Writers Group. I'm also a member of  Oklahoma Writers' Federation, Missouri Writers' Guild, and Kansas Authors Club.
I am available to speak to writer's groups and poetry workshops. Contact me for info.
When not writing, I serve corporations in the greater Kansas City area as an ordained chaplain, working with Marketplace Chaplains out of Plano, Texas and teach creative writing to adults and children.