Tiptoe Through the Turnips
Tiptoe Through the Turnips
Recently we hosted our annual family picnic at our farm. We always pick pumpkins and any other produce on a hayride through nearby fields after a hearty lunch of hot dogs and delicious sides.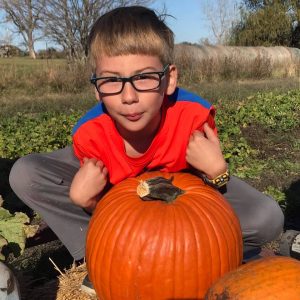 This year Vic planted turnips. Most in the guests didn't know what they were or what they tasted like. Our dear ancestor, Lucy, could have told them. In 1890 that's all she and her children had to eat after a killing drought and prairie fire consumed the rest of their crops in Oklahoma. Turnips were the only crop which survived. The locals dubbed that year, "The Year of the Turnip."
If the government hadn't sent trainloads of wheat seed, a great number of the population of the Oklahoma Territory would have starved. (To read about the circumstances, read The Late Sooner.)
Just in case you don't have a turnip recipe handy, I'll include one for you.
Turnip Casserole
Ingredients
2 Yukon Gold potatoes, scrubbed and sliced 1/8-inch thick with peel
1 turnip, peeled and sliced 1/8-inch thick
1 rutabaga, peeled and sliced 1/8-inch thick
1 small celery root, peeled and sliced 1/8-inch thick
1 parsnip, peeled and sliced 1/8-inch thick
salt, to taste
3 cloves garlic, minced
2 tablespoons butter
1 1/4 cups chicken broth
1 cup heavy cream
1 tablespoon chopped fresh thyme
1 pinch ground nutmeg
1 pinch cayenne pepper
2 teaspoons olive oil
1/4 cup finely grated Parmigiano-Reggiano cheese, divided
Directions
Preheat the oven to 375 degrees F (190 degrees C).
Bring a large pot of generously salted water to a boil. Add the vegetables, and cook uncovered for 3 minutes. Drain in a colander, then immediately immerse in ice water for several minutes until cold to stop the cooking process. Once the vegetables are cold, drain well, and set aside.
Cook garlic and butter in a large skillet over medium heat until garlic starts sizzling, about 3 minutes.
Stir in chicken broth, heavy cream, thyme, nutmeg, and cayenne pepper; cook until mixture begins to simmer, about 5 minutes.
Coat a 9×13-inch baking dish with olive oil and spread vegetables evenly over the oil.
Pour broth and cream mixture over vegetables and top with half of the grated Parmigiano-Reggiano cheese.
Cover baking dish loosely with aluminum foil, place on a baking sheet, and bake in the preheated oven for 40 minutes.
Remove baking dish from the oven and top with remaining Parmigiano-Reggiano. Bake uncovered until vegetables are browned, bubbling, and tender, about an additional 30 minutes.
Remove from the oven and let rest for 20 minutes.
To see my books visit http://www.amazon.com/-/e/B007F5H0H4