Stockholm, Sweden
Stockholm, Sweden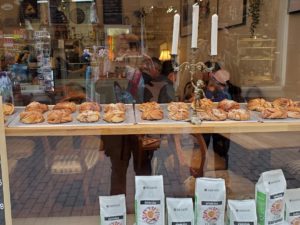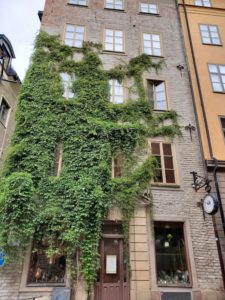 We had almost a whole day to discover Stockholm, Sweden. We walked first to Gamla Stan, the medieval Old Town.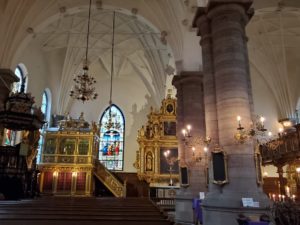 On the way out of that area I popped into a beautiful church.
We caught a hop-on hop-off bus to allow us to view the sights from the windows of a bus. We hoped to go to the Ice Bar but found out there would be no way to get in because reservations are made a year in advance. The entire bar is made of ice–even the glasses. The temperature is a constant 23 degrees inside.
Our next point was to view the Viking Museum.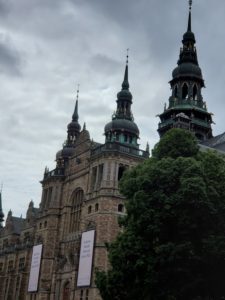 The lines were so long it would have taken us three hours to get in so we skipped it.
We were late taking off from the dock. Three people would have been left behind if we'd been on time. I would hate to think of trying to catch up to the ship.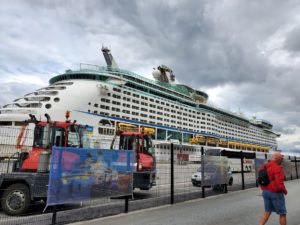 That evening we sat at our window table for a formal night. On the menu was beef tenderloin and lobster.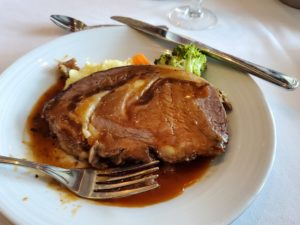 We waved goodbye to Stockholm as we watched the homes on the long way out to sea headed to Skagen, Denmark.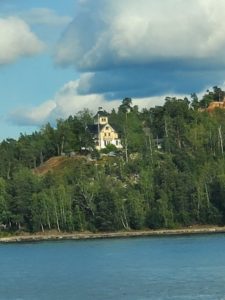 My latest book, Joshua's Journey: One Boy's Victory Over Allergies is available here on Amazon.com. All my books are available in Kindle and paperback. The Miracle Books are also available in audible.