Helsinki, Finland
Helsinki, Finland
Our Royal Caribbean ship arrived in Helsinki, Finland early in the morning and began a long walk into town. On the way we noticed a couple of ladies scrubbing graffiti off a sign in a lovely little park. They weren't paid to do it, they did it because it needed to be done. We stopped to visit with them before we trudged on.
We happened upon a very unique Lutheran church called Temppeliaukio Church. It's built into solid rock, thus also called The Church of the Rock. Natural sunlight flows in between the rock walls and the copper dome roof. These rock walls produce excellent acoustics.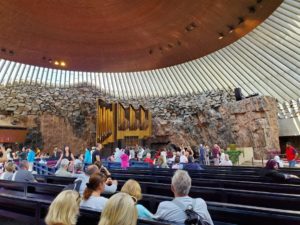 If you would like to see a video it's here.
Across the street from the church we spent a little time shopping before pressing on.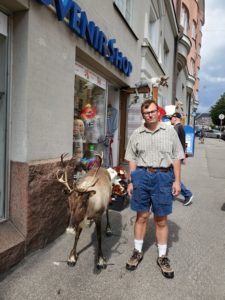 Near exhaustion, we finally gave up and hopped on a hop-on hop-off bus to take us to Sibelius Park where a monument of hollow pipes honors Finland's most famous composer, Jean Sibelius. The song Finlandia is probably his most recognized song.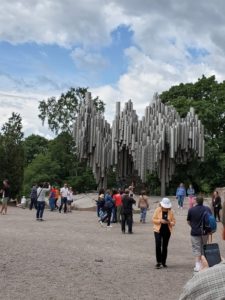 The wind from the sea is supposed to blow through these massive hollow pipes to make music, but the day we visited there was no wind.
Because we had spent so much time walking, we had to head back to the ship for an early 2:30 departure. We waved goodbye to Finland on our way to Stockholm, Sweden.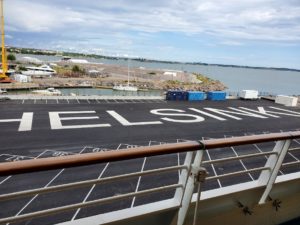 My latest book, Joshua's Journey: One Boy's Victory Over Allergies is available here on Amazon.com. All my books are available in Kindle and paperback. The Miracle Books are also available in audible.