Skagen, Denmark
Skagen, Denmark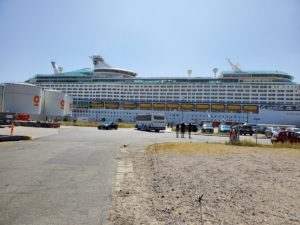 When we left the Royal Caribbean ship in Skagen, Denmark, we had seven hours to soak up the local flavor. This port was smaller than most. After we walked a good distance into town we shopped a while, then looked for a public bathroom.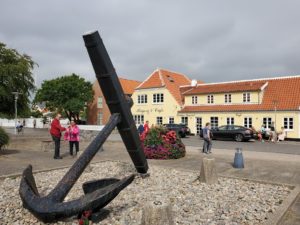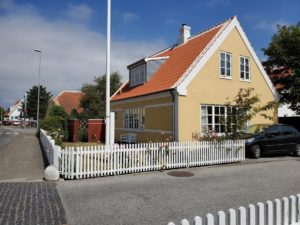 Finding none, we ducked into a local church. The  simple, clean lines, wood floors, and bare white walls furnished a stark contrast to the elaborate churches we had seen in St. Petersburg. Down the center aisle, three ships hung overhead.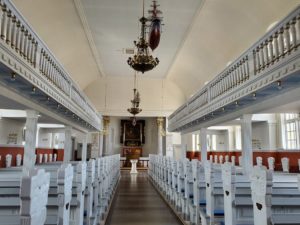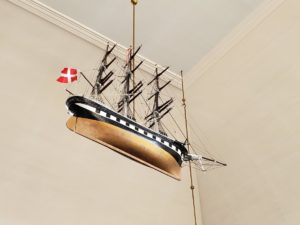 We wanted to see the famous Sand-Covered Church located 2 kilometers southwest of town but the bus only ran once an hour. When we got back to the ship I managed to put my camera on 10X zoom to catch a faint image of it. The church dedicated to St. Lawrence of Rome. It was built in the late 14th-century. The winds began to blow sand and soon covered the entryway. The parishioners shoveled it out each week and finally gave up. Now nothing is visible now but the bell tower.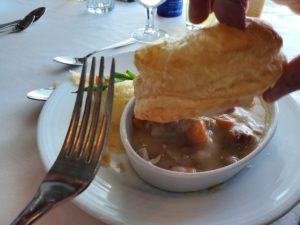 A delicious shepherd's pie awaited tired sight-seers at dinner that night as we looked forward to Stavanger, Norway, our last stop on our fourteen-day cruise.
My latest book, Joshua's Journey: One Boy's Victory Over Allergies is available here on Amazon.com. All my books are available in Kindle and paperback. The Miracle Books are also available in audible.