People Along the Way
People Along the Way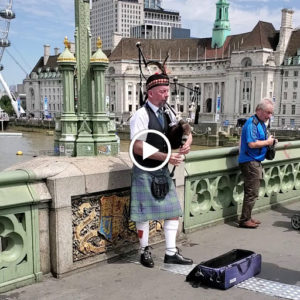 A lot of the joy of travel is the various people you meet. This guy serenaded us with his delightful bagpipe while we were in London.
While we were in St. Petersburg on a tour from our ship we ate lunch in what used to be a ruler's stable. Now it is a very lovely restaurant with marble floors and fancy bathrooms.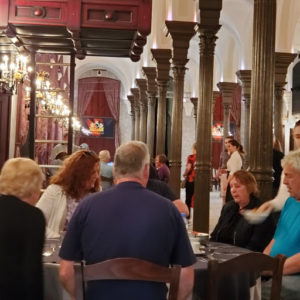 I can't speak too highly of the food, however. This was their rendition of Beef Stroganoff.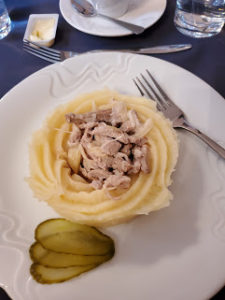 We were surprised to discover that the man sitting next to me was from Wichita, KS and also learned he'd been born in Kansas City. We visited a few minutes while we waited for our lunch.
I noticed the English couple at our table commenting about something. I turned to her to engage her in conversation which fell to accents.
She said in her English clip, "My husband and I were just discussing your accent. I told him I think you sound like Forrest Gump."
I laughed. You mean, "Lif' is lik a box a choc-o-lates?"
"Exactly."
I resisted the urge to tell her she sounded like a stuffed shirt.
My latest book, Joshua's Journey: One Boy's Victory Over Allergies is available here on Amazon.com. All my books are available in Kindle and paperback. The Miracle Books are also available in audible.