Homeward Bound
Homeward Bound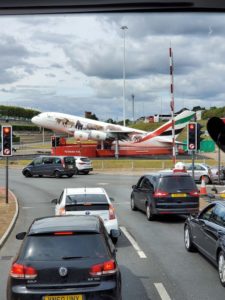 Because we had propeller problems in Stavenger, Norway, we didn't leave until 2:00 a.m. Sunday. We rushed full steam ahead to make it to Southampton, England in time to catch our flights homeward.
The entire ship buzzed with a million inquiries about changed flights, private taxi rides to the airports, and cancelled tours to Stonehenge. We decided to stick to our original plan to ride the provided bus to London's Heathrow Airport.
We pulled into port a couple of hours late. Now almost 5,000 people with luggage in tow wanted off the ship through the single exit.
The Royal Caribbean people issued a notice stating that if we missed our flight they would provide us with a $400 voucher for our inconvenience. That offer didn't help much. If we missed our flight we'd have to purchase new tickets to the tune of $1,000 each to get home. Then we'd also have to pay for a room and extra meals.
We did have trip insurance which might cover part of this added cost, but it would take several weeks before we could be reimbursed.
After prayer, I felt at peace about our decision to ride the provided bus. God's word says, "Don't worry about anything, pray about everything, and don't forget to thank God for the answers."
After a quick breakfast in the cafeteria,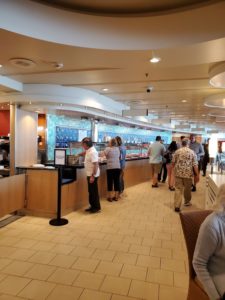 we were the first ones off the ship at eight and onto one of the transport buses provided by Royal Caribbean. We soon found that everyone had a bus to be on and we couldn't leave until the very last passenger boarded their proper bus. After almost three hours the driver closed the door and we were off on a two-lane highway headed through the English countryside for the hour and forty-minute trip to Heathrow–if we didn't get into a traffic snarl along the way.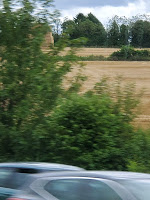 As we neared the airport, traffic slowed to a crawl. I glanced at my watch. It was near one. We had only an hour to make it in and out of customs if we could wade through this mess. Ahead a sign read "Cargo." Our driver veered onto that road to pull into a place to disembark. I had never though of myself as cargo before, but was glad he made that choice.
The long lines included people from all over the world. I as particularly drawn to watch a small cluster of Japanese kids who couldn't have been more than twelve to fourteen who traveled without adults.
We got through quicker than I thought with the use of facial recognition ID taken from our passports. We all got through except my sister-in-law, Karen. She had to go to a separate line because the process didn't work with her.
In the next line I got pulled out because I'd left a water bottle in my backpack. The attendant wasn't too pleased as she drug each thing out and shoved it back in the bag. I glanced at my watch again. Fifteen minutes before departure and one more line to go.
As we sank into our seats on the plane with minutes to spare, I sent a little prayer heavenward thanking God for the answer.
Now we were less than twelve hours from home–London to Atlanta then on to Kansas City on a rather crooked route around strong thunder storms before we landed. Dorothy's right. There's no place like home!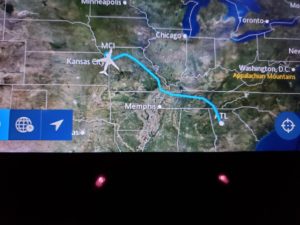 My latest book, Joshua's Journey: One Boy's Victory Over Allergies is available here on Amazon.com. All my books are available in Kindle and paperback. The Miracle Books are also available in audible.