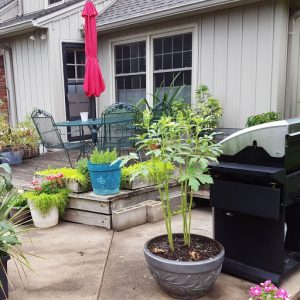 The old patio was a hodgepodge of concrete and rotted wood with pots of okra, tomatoes, and flowers.
The concrete man made a clean sweep with his jackhammers . . .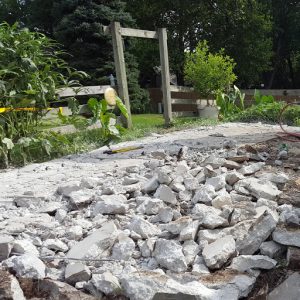 then came the re-bar, and soon we were on the way to a new look.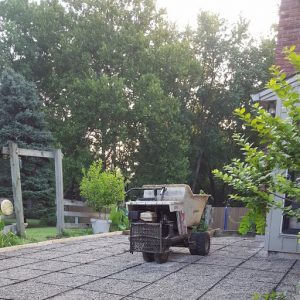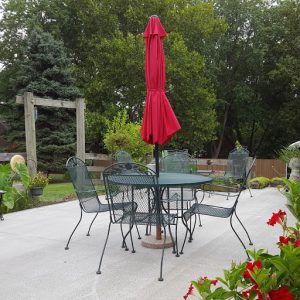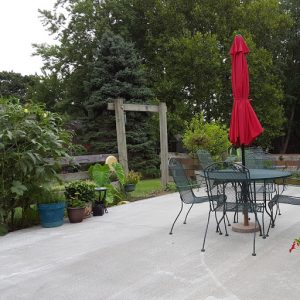 When he finished I got to work with this result. I can't wait for the weather to allow me to get the potted plants from the basement and begin again.
Next week I'll show you the kitchen features built into my custom cabinets.
My latest book, Joshua's Journey: One Boy's Victory Over Allergies is available here on Amazon.com. All my books are available in Kindle and paperback. The Miracle Books are also available in audible.