Our Privilege–Prayer
Our Privilege–Prayer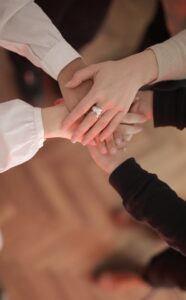 Since January, I have found it very difficult to pray for our leaders, although I Timothy 2:2 tells us to do so. So I went to the Lord and said, "What do you want me to pray?"
Proverbs 9:10 tells us that the fear of the Lord is the beginning of wisdom. Proverbs 8:13 says that the fear of the Lord is to hate evil.
As I pondered these scriptures and applied them to our current leadership, it became obvious that our leaders have no fear of the Lord. This is not a quaking fear, it's a respectful and reverent fear. A respecting of who God is and a reverence for His word.  They not only want to keep the killing of God's creation in abortion clinics going full steam ahead, they also want our tax dollars to pay for abortions here in the U.S. They also want us to pay for the same in Mexico. Therefore, they have no wisdom and no hatred of evil. It is as if they were adrift in the Pacific Ocean without even a paddle.
As Christians, it is our privilege to pray for these leaders that they may gain a reverent fear of the Lord who supplies their next breath and heartbeat–for them to stop resisting the wooing of the Holy Spirit before it's too late.
Will you join me in praying for those who pridefully resist the Lord's drawing?