Oslo, Norway
Oslo, Norway
July 8th we spent at sea from Southampton, England headed for Oslo, Norway. Our ship had an ice rink so our first order of business–the ice show. We had sunny weather and 60 degrees, but on the water it felt too cool to stay pool-side for very long, so indoor activities were the choice for the day.
Four thousand passengers and twelve hundred crew members from fifty-five countries cruised until about 10 a.m. on July 9th aboard the Royal Caribbean's Explorer of the Seas. We arrived in Oslo, Norway and docked next to the Akershus Castle and Fortress built in 1290.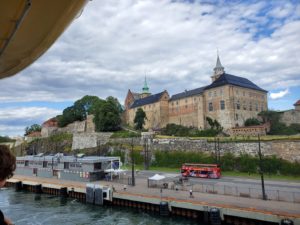 This complex was the main defense for Norway. It has served many purposes over the years including a fortress, residential palace, and a prison. We put our hiking legs in gear and walked a couple of miles into Oslo past city hall and ended at Great Market Square. There we found the Olso Cathedral and went in for a visit.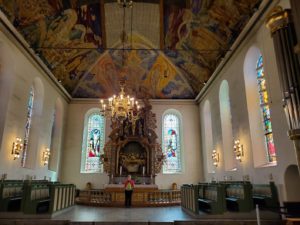 On the way back Josh and I decided to hike up the winding path to the fortress for a little exploration before boarding the ship by 4:30 p.m.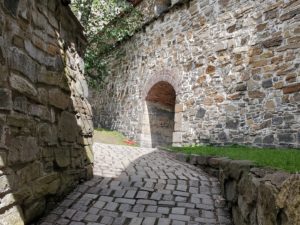 A lovely sit-down dinner with three servers awaited us.
My latest book, Joshua's Journey: One Boy's Victory Over Allergies is available here on Amazon.com. All my books are available in Kindle and paperback. The Miracle Books are also available in audible.