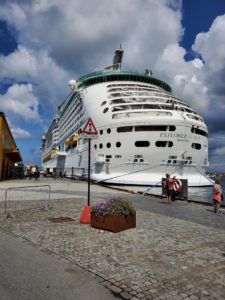 My son, Josh, and my sister-in-law and brother-in-law have just returned from a three-week cruise on Royal Caribbean's Explorer of the Seas to the Baltic Sea. We began our tour with three days in London before boarding the ship in Southampton, England. From there we visited Oslo Norway, Copenhagen Denmark, Tallinn Estonia, St. Petersburg Russia, Helsinki Finland, Stockholm Sweden, Skagen Denmark, and Stavanger Norway before returning to Southampton.
Our ship carried 5,200 people including over 1,000 crew members. I gained only a pound because we walked about five to six miles a day. On a ship that is over a thousand feet long and ports to explore almost every day, it's not hard to do.
In London we took a walking tour of almost ten and a half miles. Our guides were most helpful in giving us a grand tour beginning and ending with a subway ride from the south-west part of the city near the Earl's Court station.
The next day we struck out on our own to walk a couple of miles to Harrods of London. The store as well as the prices are out of this world.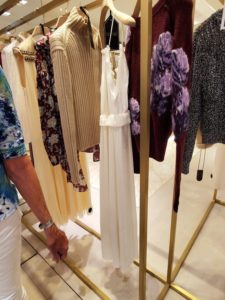 For instance, this little white number was priced at $4,000! A cape that caught my eye was a mere $6,000!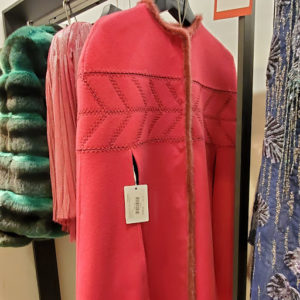 Here are some glass instruments. I didn't find out if they worked or not, but they came with strings. I didn't bother to price them. You can check out some of the scenes from Harrods here.
Next week I'll share some scenes from Oslo, Norway.
My latest book, Joshua's Journey: One Boy's Victory Over Allergies is available here on Amazon.com. All my books are available in Kindle and paperback. The Miracle Books are also available in audible.