Copenhagen, Denmark
Copenhagen, Denmark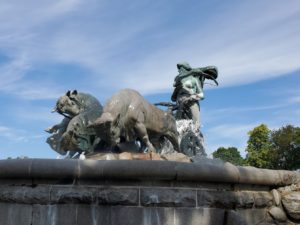 July 10 found us in Copenhagen, Denmark in lovely sunshine and mild temperatures . This is the Gefion Fountain found in front of St. Alban Anglican Episcopal Church.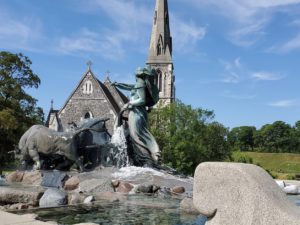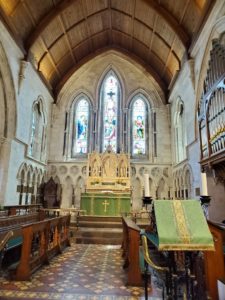 These sites are not far from the Little Mermaid Statue on Langelinie Pier.
   When we returned to our room that evening we were greeted by a little frog made of towels by our room attendant, Bambamg from Sri Lanka.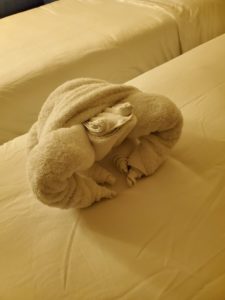 Most ports were close enough to walk to the sights. If not, we took a Hop On-Hop Off bus that drove us to the points of interest. One of our company had a step tracker on his phone. Some days we we walked as much as ten and a half miles, others only five miles.
That exercise helped us walk off the abundance of food we ate while on the ship. According to the fact sheet we received, the cooks prepared 22,000 meals per day for the 5,200 people on board.