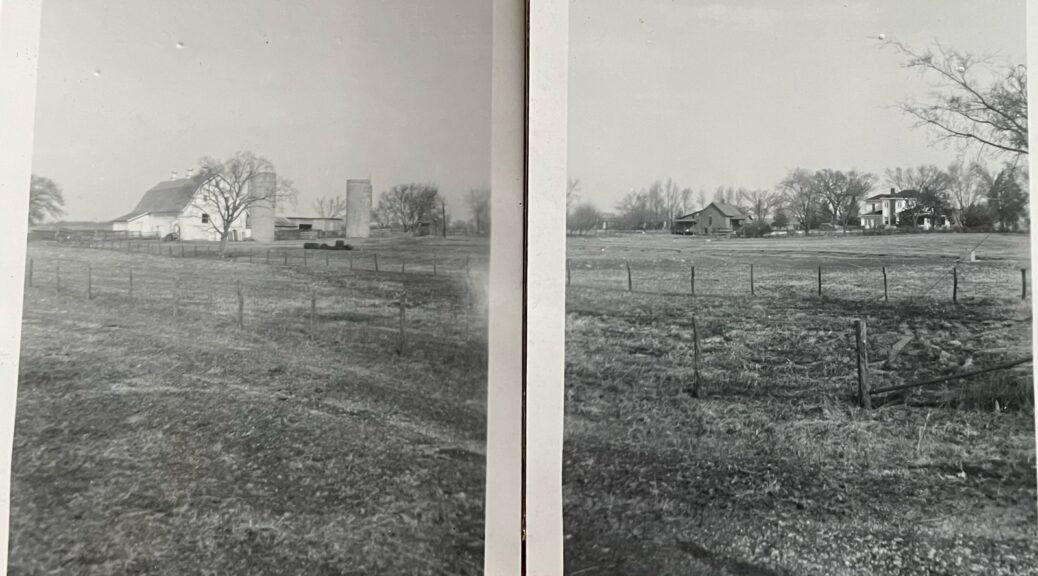 Looking Back 72 Years
Looking Back 72 Years
This is a photo of the property my folks moved to 72 years ago this spring. It sat at the crossroads of 69 and 54 highways north of Fort Scott, Kansas. My aunt and uncle and my parents bought this farm in 1951. They tore down the barn to use the lumber on their first 10 units of the motel. They blew up both of the silos. The barn had 32 foot hand-hewn beams inside. The farm had been used for a horse farm, complete with a large exercise track in front of the barn. 
Both families lived in the large white house on the right. I and my parents lived upstairs–my aunt, uncle, and cousin lived on the first floor. The other house to the left housed the employees. That house was made of native limestone 18 inches thick. The white house, constructed after the rock house, had wood outside, then two rows of bricks with sand in between, then lathe and plaster on the inside on the first floor. Someone told us the original owners built it to withstand cannon fire. We believe both houses were built shortly after the Civil War.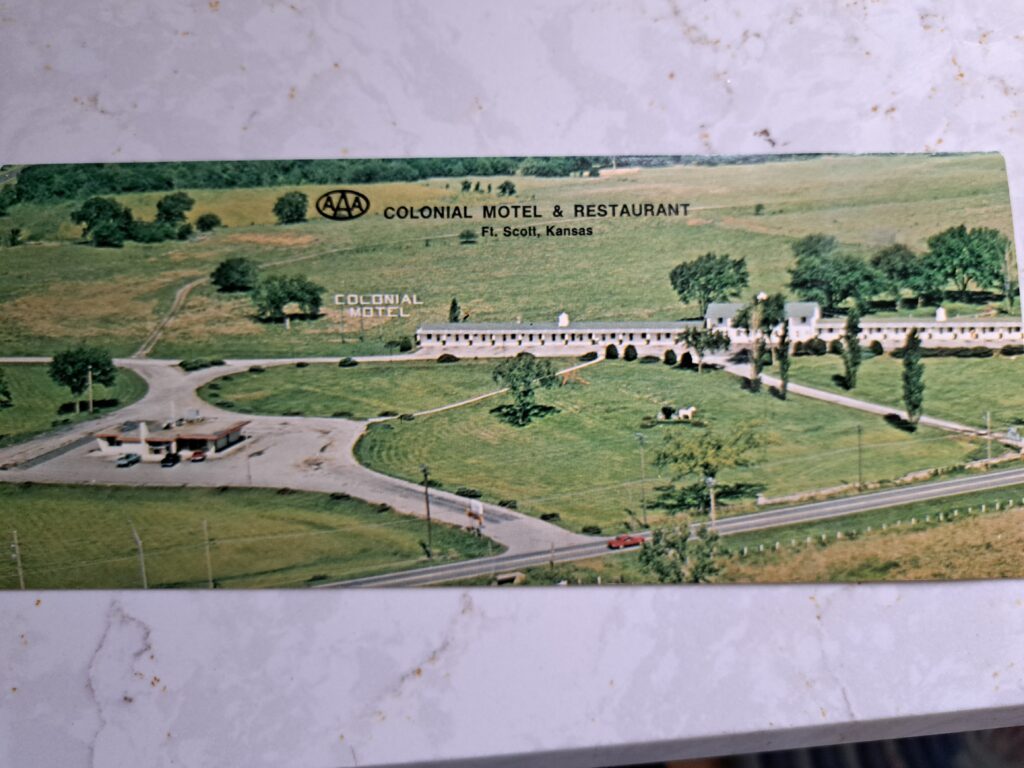 This picture was taken about 1957. The motel had grown to 25 rooms, a restaurant, and a gas station. My family operated the motel for 32 years, then moved to Kansas City. Now, almost everything is gone but the two houses. It's strange how time changes everything.
What memories do you have that are faded into nothingness?