Kitchen Bath and Dining Room Redo
Kitchen Bath and Dining Room Redo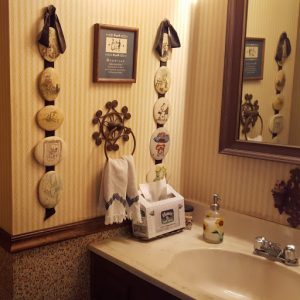 Over the years the bath off the kitchen gathered an eclectic conglomeration of stuff. (That's a nice way to put it.) In an attempt to declutter, I went for the simple look. The cabinets match the kitchen ones as well as the paint. A new taller toilet finished this room.
The dining room had the same heavy beams as the family room. All the floors were carpeted on the main level. One of the last things to be accomplished was to lay new white maple hardwood in all areas except the family room.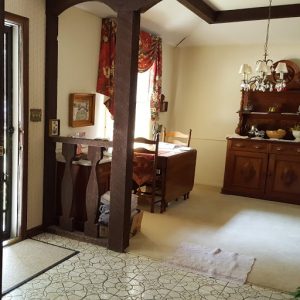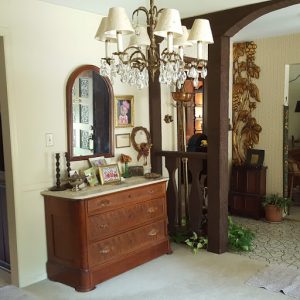 Here is the new look of the dining room. The only floor we kept was the original tile floor. The old chandelier went away as well as all the dark cedar beams. A nice ceiling fan is now ready to cool this room if summer ever comes. I found this carpet at Home Goods. They have a fabulous selection of area rugs and a reasonable price.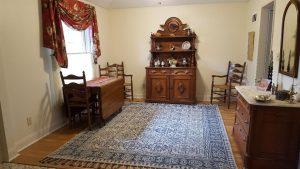 Next week we'll look at the living room and garage.
My latest book, Joshua's Journey: One Boy's Victory Over Allergies is available here on Amazon.com. All my books are available in Kindle and paperback. The Miracle Books are also available in audible.