Jesus' Authority Over Tornadoes
Jesus' Authority Over Tornadoes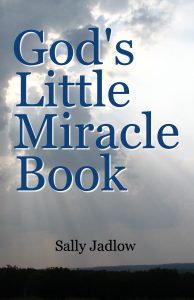 Sometimes we don't take advantage of what Jesus has provided for us. In John 14:12 He said, "Very truly I tell you, whoever believes in me will do the works I have been doing, and they will do even greater things than these, because I am going to the Father."
When the disciples were in a storm on the Sea of Galilee their boat was in danger of sinking when Jesus was asleep in the stern. They woke Jesus and said to Him, "Teacher, do you not care that we are perishing?"
And being aroused, He rebuked the wind and said to the sea, "Hush, be still." And the wind died down and it became perfectly calm.
And He said to them, "Why are you so timid? How is it that you have no faith?"
And they became very much afraid and said to one another, "Who then is this, that even the wind and the sea obey Him?" (Mark 4:35-41)
Jesus left us with the authority to do as He did when He walked on earth. Last week we had a tornado here in Kansas and Missouri. Where I live, the sky was clear, but I turned on the TV and learned that just a few short miles away, a mile wide tornado was on the ground.
I spoke to the tornado, "In the name of Jesus, lift." By then it was headed right for the Kansas Speedway and the Legends shopping center. The tornado lifted back into the sky and passed over that area. Later, as it reached Missouri it came down again.
I have written about another time my son, Josh, and I were in a tornado and I spoke to that storm. It also went back into the sky. I wrote about that time in my first God's Little Miracle Book.
Let us learn to use the authority Jesus gave us so that in the future lives and property might be spared destruction.