Memorial Day Rituals
Memorial Day Rituals
Old habits die hard. Two activities stand out to me on Memorial Day. The first is to go to Wal-mart, buy flowers, and decorate my parent's grave and now my husband's. My parents are buried in the 1st National Cemetery in Fort Scott, KS.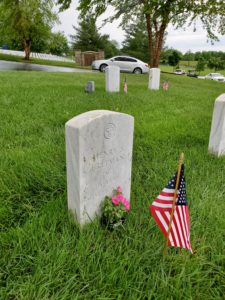 Every year, the cemetery conducts a memorial service for those who served our country in our defense. My son and I attended the service this year, although it had to be held inside because of the rain.
The other ritual is the making of strawberry preserves. In my younger years, my mother and I went to a near-by strawberry patch, picked several pounds, and worked them into the next year's supply of preserves.
Now, I pick them at the grocery store. This year I put up about 32 pints which sounds like a lot until I remember Mother telling me one year she and her mother put up 64 gallons! When you don't have to pick them, it really takes little time.
First, wash the berries, cut off the tops, chop them into pieces, and set them in a big pot to boil with equal amounts of sugar and berries. My 21 quart canner can hold 6 pounds of berries with 6 pounds of sugar.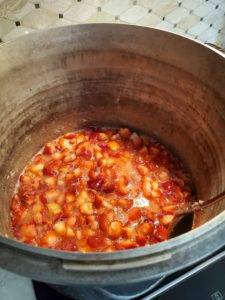 ,
After the berries are slowly brought to a boil (to avoid burning) then I let them continue at a rolling boil for about 20 minutes.
I let the cooked berries sit overnight and then put them into sterilized jars and screw the bands on firmly. The result, some delicious eating on home made whole wheat bread.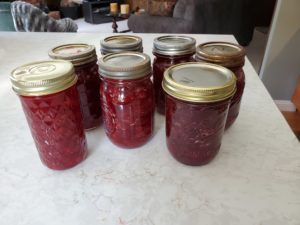 Then my Memorial Day is complete for another year.
My latest book, Joshua's Journey: One Boy's Victory Over Allergies is available here on Amazon.com. All my books are available in Kindle and paperback. The Miracle Books are also available in audible.