Freezer Fairy's Heist
Freezer Fairy's Heist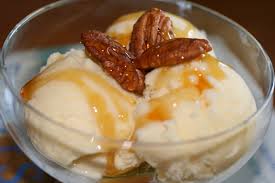 Please note! I realized I sent this blog without any tags a few weeks ago so I am going to resend in case someone missed it.
This 4th of July I gathered the needed items for our annual picnic. All went well until I discovered the ice cream freezer fairy had made off with the cranking mechanism and inside barrel of the freezer. Not to worry. I'd hunt in the basement and find it. Besides, our eldest son, Trey, planned to bring an electric one to the gathering. With our family we need two in order to feed everyone these days.
After an extensive search, by three family members, we gave up. We'd just have to send the two batches through our son's electric freezer. That way we could have two waves of dessert.
Then I remembered the recipe in the back of Family Favorites from the Heartland: Recipes Sure to Please. I gathered plastic freezer Ziploc bags and headed out to the picnic.
After our lunch, Trey and I mixed four eggs, two cups of sugar, four tablespoons vanilla and a dash of salt and filled the freezer to the fill line and then started his freezer.
Then I made another batch and added enough milk to make a gallon total. Then I put it into four quart Ziploc bags and then placed each bag into another quart Ziploc in case the first one leaked. I put those bags into a gallon size Ziploc along with rock salt and ice. We took turns shaking the bags. We poured off the melted ice and continued to add more rock salt and ice while we shook it.
Our bagged ice cream finished before the electric freezer. It turned out even harder than Trey's freezer batch. Both were delicious. No leftovers.
If the freezer fairy never returns the working parts of our freezer, we now know we can still have homemade ice cream in spite of his heist.