Don't Miss It
Don't Miss It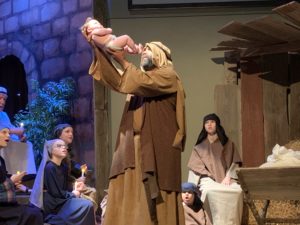 A few days ago we did our annual Walk to the Manger play at Colonial Presbyterian Church, Quivira campus, complete with a live baby and a cast of at least forty. This production is more than just a play. The words to one of the songs is very direct.
"Would you have been there, what would you have done?
Would you have stayed, would you have run?
Would He see you, would you just pass by?
Would your heart be pierced by this baby's cry?
As it was then, still it is now;
Stop and listen, do you know how
to hear His voice and believe He is near?
The Spirit is searching for people to hear . . . .
His cry from the manger, His cry from the cross;
His cry to His Father, His purpose, the cost
His cry pierces heaven as thunderclouds part
His cry pierces deep, His cry pierces deep. His cry pierces deep; Hear His cry."
We can sing Christmas carols, we can give gifts, we can attend feasts, but if we miss a personal relationship with the living Lord Jesus, we've missed it all.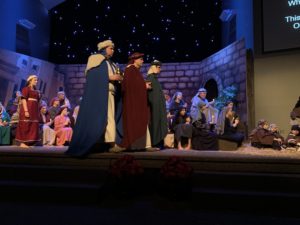 ---
My newest book, The Road Home, an account of my husband's lung cancer and God's faithfulness to widows, is now available in paperback and eReader on Amazon.com here.