New Book Out
New Book Out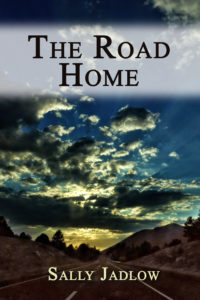 I feel like I've run a marathon. My latest book, "The Road Home" is finally out on Amazon.com. After my husband Vic died of lung cancer, I took snippets from my journal and poems I'd written during that time. It wasn't easy to write, but as one editor wrote, "This is an important work."
This book is more than a memoir. These lines contain wisdom I learned as we worked through those days until Vic's death and new discoveries I made as a widow.
Since death is inevitable, we will all lose someone we love. Perhaps this book will help you or someone you love along the way to give encouragement.
Here is one of the poems from the book.
If Only
cancer was an invasion of ants,
or a nest of rats
or a murder of crows,
I'd call an exterminator
and be done with the vermin.
Instead, we're stuck with
radiation and immuno-therapy,
with no guarantee in writing
like exterminators offer.
My latest book, The Road Home is available here on Amazon.com. All my books are available in Kindle and paperback. The Miracle Books are also available in audible.