Christmas 2019
Christmas 2019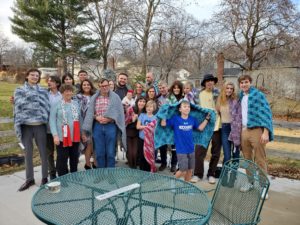 The weather this year at Christmas was exceptional. It was so warm the kids ate outside and stayed outdoors most of the afternoon. In the spirit of gift-giving (in honor of the best gift of all–Jesus) I made each one a warm blanket for their gift this year. At one point someone suggested everyone put on their new blankets for a quick pic. This is the result.
I think I made 22 in all. Couples got double wide ones. I used a looped yarn that doesn't require knitting or crochet needles. Yea!
Here are a couple of pre-Christmas picks I took.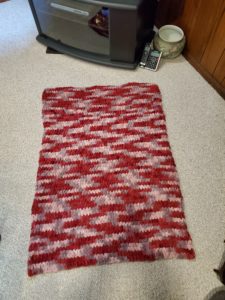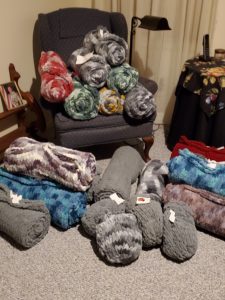 A finished one.                          The young ladies also received hats and scarves.
I wonder what I'll do for next year. Any suggestions?
My newest book, The Road Home, an account of my husband's lung cancer and God's faithfulness to widows, is now available in paperback and eReader on Amazon.com here.