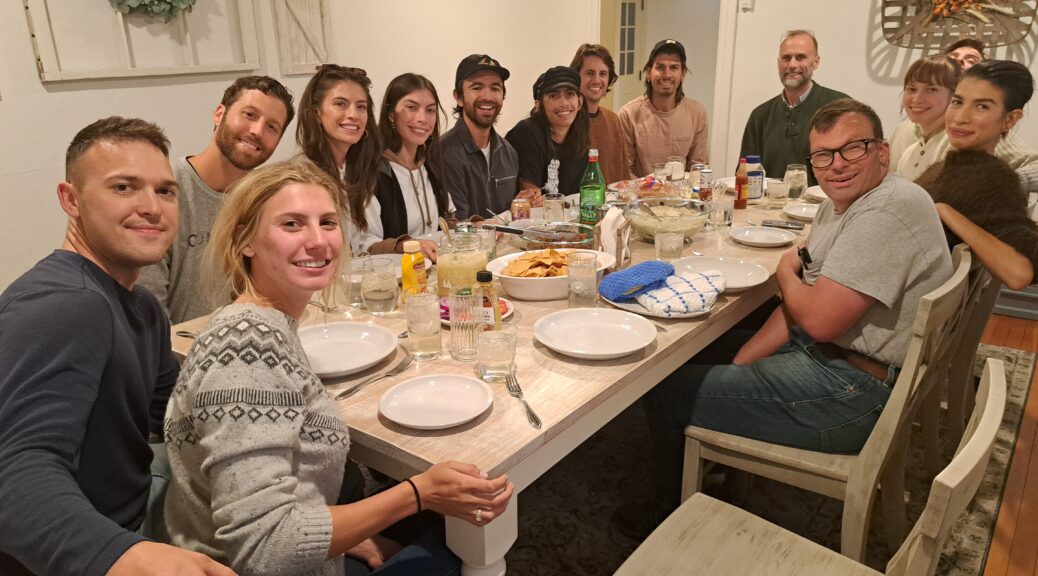 After endless pictures, tears of joy, and festivities, there is always a day after a wedding. We stayed one day longer to go into the city of Philadelphia to view the Liberty Bell (more on that later) and trudge home to Downingtown, PA to eat leftovers in the frig.
The bride and groom joined us as well as another newly-married couple of grandkids from VA. Our usual eleven around the dining table at the B & B swelled to fifteen. As my gaze fell on each precious face, my heart filled with gratitude to God for His faithfulness and mercy. 
Sixty years ago, my husband and I started our journey together. Now, our immediate family will soon contain a total of thirty-three! 
The next morning, nine of us boarded the van at six a.m. for our second straight-through drive in five days of almost eighteen hours back to Kansas City. We barely made it home before the post-Chiefs game traffic, thank goodness. 
I wonder what the next sixty years will bring.
My books are available at https://www.amazon.com/-/e/B007F5H0H4