A New Look for an Old Room
A New Look for an Old Room
In over 51 years, this room has morphed from a child's bedroom, to a sewing room, craft room to a computer room. It finally ended up as a catch-all pit. Can you tell?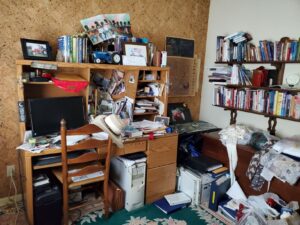 Now it's time to make it a library. Recently I stumbled across some great shelves at an estate sale. With the expert help of family members, I managed to get them home.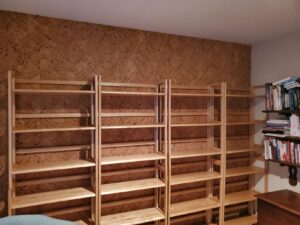 Now I had to get rid of the old computer station. Rather than hauling it to the dump and paying to leave it there, I advertised it on Facebook Marketplace. Three hundred and fifteen people saw the ad. Seven people responded, and finally after four days, the lady who inquired about it first came, picked it up, and paid me for it.
After several more days and more excellent family help they were up and attached to the wall.
Today, they are partially filled. I'm sure I'll soon be able to fill those empty shelves.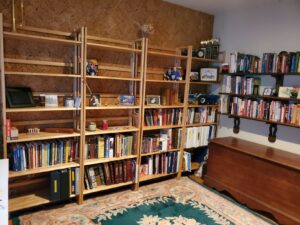 My books are available at https://www.amazon.com/-/e/B007F5H0H4