Last Farewell
Last Farewell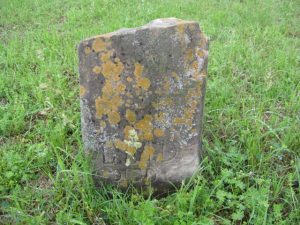 Recently one of my blog readers wrote they wanted to see the entries I mentioned in the post "20/20 Hindsight." This is the one I entered in the Poetry, Unrhymed, Long category.
My great-grandparents settled in the Oklahoma Territory in 1889. It was too late to plant crops by the time they arrived. The next year the settlers endured a crop-killing drought and a prairie fire. The only thing left were turnips. The locals called 1890, "The Year of the Turnip." Every living thing, including the animals, only had turnips to eat. Great-grandmother didn't survive the birth of their fourth child. I wrote this poem in her honor from the point-of-view of my great-grandfather. You can read about this family in "The Late Sooner" available here.
LAST FAREWELL
I choose a red limestone rock
near our soddie
for best friend's grave.
Chisel four slender slivers
for corner markers.
Carve her initials—LMD
in the rock—her headstone.
Heft all into my wagon.
Drive the team to her resting place.
Set headstone deep
in still-loose crimson clay.
Sink markers at her four corners—
her claim in the Territory.
Scrape mud from shovel,
replace in wagon.
Take last, long look.
Remember our life together—
today, our sixth anniversary.
Who will mother our four children
back at the soddie?
I mount the wagon,
slap reins on horses' backsides.
Head alone
into Oklahoma sunset.
My titles are available on Amazon.com here.
God's Little Miracle Book is now available in audio at https://itunes.apple.com/us/artist/sally-jadlow/1303687606 for iTunes and at Amazon at https://www.amazon.com/-/e/B007F5H0H4