Of Frogs and Wagon Wheels
Of Frogs and Wagon Wheels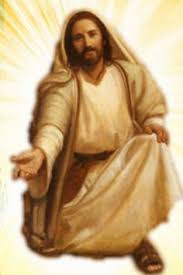 An old Bible teacher often said, "The best one to minister to a frog who has been run over by a wagon wheel is another frog who has been run over by a wagon wheel." That was his interpretation of 2 Corinthians 1:3-4 which reads, "Blessed be the God and Father of our Lord Jesus Christ, the Father of mercies and the God of all comfort who comforts us in all our affliction so that we will be able to comfort those who are in any affliction with the comfort with which we are comforted by God."
God doesn't waste anything. What we go through is meant to teach us lessons, or fill us with compassion for others facing the same situation. Today, just two and a half months after beginning our own experience on the lung cancer trail with my husband, both my son and I have encountered others with lung cancer. With those scenes still fresh in our minds, we are able to come alongside these friends and offer the same comfort Jesus poured out on us.
What wagon wheel has run over you to equip you to comfort another?
My titles are available on Amazon.com here.
God's Little Miracle Book is now available in audio at https://itunes.apple.com/us/artist/sally-jadlow/1303687606 for iTunes and at Amazon at https://www.amazon.com/-/e/B007F5H0H4