The All-Sufficient One
The All-Sufficient One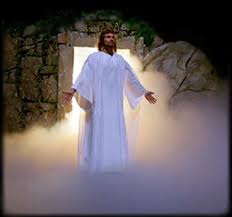 I'm amazed at Jesus' sufficiency for every situation as I walk this new path of widowhood. When I need tax advice, a trusted, competent advisor appears. When I am faced with questions about the farm and its daily operations, He provides people in the know. When I need energy to clean out a grossly overly cluttered garage, He supplies the motivation, a dear sister-in-law to help, and willing hands to carry off the unneeded plunder. When I need to dig up overgrown pampas grass, cut rank bushes, or dump the refuse, He provides helping hands and hearts.
When things get quiet and I assess my situation, Jesus fills me with joy and gratitude. He reminds me my husband is home with Him, that each passing day is one day closer to my arrival with Him, and that He is providing for my every need.
Jesus truly is my all-sufficient God who, "is able to make all grace abound to you, so that always having all sufficiency in everything, you may have an abundance for every good deed;" (2 Corinthians 9:8). He is proving Psalm 146:9 which says, "He supports the fatherless and the widow." I rejoice that I serve a living God who can do everything but fail.
My titles are available on Amazon.com here.
God's Little Miracle Book is now available in audio at https://itunes.apple.com/us/artist/sally-jadlow/1303687606 for iTunes and at Amazon at https://www.amazon.com/-/e/B007F5H0H4