Jesus, our Husband
Jesus, our Husband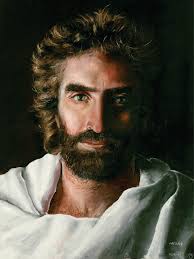 As I begin to walk this new, unfamiliar path of widowhood the Lord has reminded me that He has a special place in His heart for aliens, widows, and orphans. Isaiah 54:5a says, "For your husband is your Maker, whose name is the Lord of Hosts."
He is demonstrating that scripture me in very practical ways. Now I must make decisions not only for daily living. I have to have wisdom for things I know nothing about, like our farm.
At each fork in the road, I stop to listen for Jesus' direction. Before very long He brings someone across my path who has expertise to help me with each situation.
I have yet to feel lonely. Jesus is as close as the whisper of His name. I do miss my husband, but Jesus is filling that empty space with Himself. I am experiencing my Lord on a deeper level than ever before.
My heart is filled with joy that His word is true. When He says, "I will never leave you nor forsake you," He demonstrates it in very practical ways.
My titles are available on Amazon.com here.
God's Little Miracle Book is now available in audio at https://itunes.apple.com/us/artist/sally-jadlow/1303687606 for iTunes and at Amazon at https://www.amazon.com/-/e/B007F5H0H4