God's Provision
God's Provision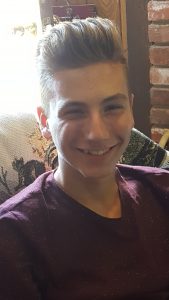 On my July 25 blog (God's Little Surprises) I told you about beginning to record my God's Little Miracle Book series. Here it is six weeks later and I've got two of the books recorded. Now all I have to figure out is how to fix the corrections, format them, and send them to Amazon ACX.
Every step is a learning curve for this old dog, but God is quick to furnish encouragement every step of the way. The other day my grandson, Sam and I, sat in the kitchen. I was about finished with the recording part.
I asked Sam (13) "Hey, do you know anything about the Audacity recording program?"
"Sure. You need some help?"
With a look of surprise his mother said, "How do you know about Audacity?" (Sam is home schooled.)
Sam shrugged. "Oh, I worked with it a while back."
"Yes, Sam. I sure could use some of your expertise."
God is so faithful. Everything He asks us to do, He has already gone before us to prepare the way. We only have to wait on Him to show us His provision.
To see my books visit http://www.amazon.com/-/e/B007F5H0H4