God's Little Surprises
God's Little Surprises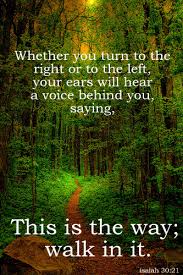 Until a couple of weeks ago, I had as my summer goal, to find a reader to read my God's Little Miracle Book ( I, II, & III). I hadn't done anything toward attaining that goal. It was like I was in a holding pattern.
On a Friday night I was up half the night unable to go to sleep. When this happens, I often get up to write my prayers. This night I felt the Lord telling me to lay down my plans. I didn't know what those plans were, but I obeyed.
The next morning I hauled out of bed to get to the 9:00 a.m. prayer meeting at church. After the prayer meeting, a girl I had only met a couple of times at that meeting said to me, "I just love to listen to you read."
No one had ever said that to be before. I don't feel I read well. Was I to read my own books?
She said with a laugh, "You look like you've just seen a mountain."
"I have," I replied. The thought of recording those books myself was overwhelming.
Quickly I said, "A recording studio is very expensive. Sixty-five dollars an hour, at least."
"Oh, that's no problem. I have some friends who have a recording studio."
Was this some kind of conspiracy? Did God really intend me to read? I gave her my card so she could give it to her friends.
I didn't hear from anyone by the next Thursday when I was at the library. I checked out their new MakerSpace that has a sound-proof recording booth for–free! All I had to do was make a reservation online as if I was reserving a study room and I was in.
On Friday, a blog I read regularly had an article about recording your own book.  Just in case I missed it, a good friend sent the same article to me. Everywhere I turned His will kept popping up.
It's a new learning curve for an old dog, but given enough time and the help of the Lord, I'll get these tracks down. Then I can upload them to Amazon ACX and those books will be available for those too sick or blind to read. Hopefully, this work will strengthen and encourage them.
I never cease to be amazed at God's plans that are far above and beyond anything I could dream up or imagine!
To see my books visit http://www.amazon.com/-/e/B007F5H0H4