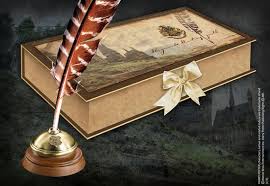 Forty-three years ago today, I recorded in my journal, "Lord, what do you want me to do with these poems I've begun to write these past two years?"
I had 373 poems typed, and in a box. The box was beginning to overflow. Jesus' admonition about hiding your light under a bushel had been heavy on my mind for several days.
Searching in the yellow pages under "publishers" brought me to the Nazarene Publishing House in Kansas City. I knew nothing about the publishing business, so a put a label on the box and mailed it to the publishing house with a letter offering them for publication.
A couple of weeks later, the box reappeared on my porch. The enclosed letter stated they "didn't accept unsolicited submissions" and told me when they did solicit, they were only interested in two to three at a time. I took that as a rejection and shoved the poems back under the bed–although I wasn't sure what an unsolicited submission was.
I kept writing poems, unaware of any writing groups.
Twenty-three years later, my church announced they were starting a writing group with the Royal's pitcher, Dan Quisenberry, as the leader. Our eldest daughter, Jennifer, had recently had a spinal cord tumor removed. I wanted to tell the miraculous story of how we found a doctor in New York who would perform the high-risk surgery since all doctors in Kansas City had refused to take her case.
Through Dan's encouragement and knowledge of other writers, I wrote the story and attended a Christian writers group (HACWN.org) and a secular writing group Kansas City Writers Group (http://www.kansascitywriters.com/kansas-city-writers-group.html).
The first story I published was about that stressful time with Jennifer. Now it's in God's Little Miracle Book, the first of three miracle books I've published.
As of today, I've published ten books and teach beginning readers with the Kansas City Writers Group. I also speak at writing conferences. God does answer prayer–in His timing, not ours.