Writing Short Shorts
Writing Short Shorts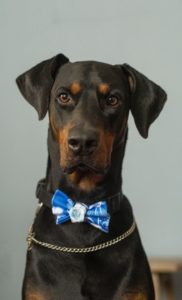 In my writing classes I like to use photos as ten-minute writing prompts. I write along with the students. After the time is up, we read what we have jotted down to one another. This is what I wrote the other day in class. This is a fun exercise. Try it and see what you come up with.
I'm ready for the wedding. My master is getting married today. I think I could have gone without this ridiculous bow-tie. That's what my person, Jeremy, called it. Says it matches something he's wearing called a cum-uh-cumer bun—whatever that is. I tried to scrape it off but he really put it on my collar tight.
I haven't worn anything so ridiculous since last Halloween when I had to wear an outfit that made me look like a hot dog. I didn't appreciate the stares and finger pointing I endured. Honestly! What we go through for our humans!
My latest book, Joshua's Journey: One Boy's Victory Over Allergies is available here on Amazon.com. All my books are available in Kindle and paperback. The Miracle Books are also available in audible.