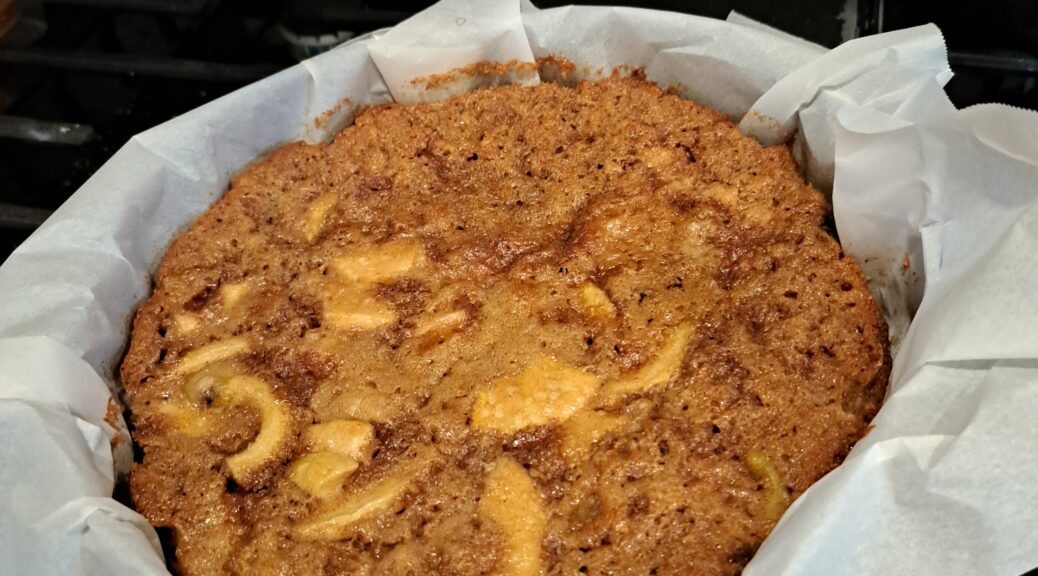 Tuscan Apple Tart
Tuscan Apple Tart
One of the best things I like about fall is the yummy foods containing apples and cinnamon. I learned about this recipe recently and decided to try it. I'll share the recipe with you, in case you might like to try it also. It's from Chef Jasper Mirabile, Jr., of Jasper's Restaurant.
Tuscan Apple Tart
Ingredients
4 green apples 
1 cup of flour
1 cup granulated sugar
1/2 cup olive oil 
3 eggs
1/2 teaspoon ground cinnamon
2 teaspoons baking powder
1 teaspoon vanilla extract
1/2 cup white wine or Vin Santo
Directions
Spring-form pan with parchment paper & food release.
Peel, core and cut apples.
Mix with all ingredients.
Place batter in pan and top with sliced apples and sugar.
Bake 325° for 40 minutes.
My books are available at https://www.amazon.com/-/e/B007F5H0H4