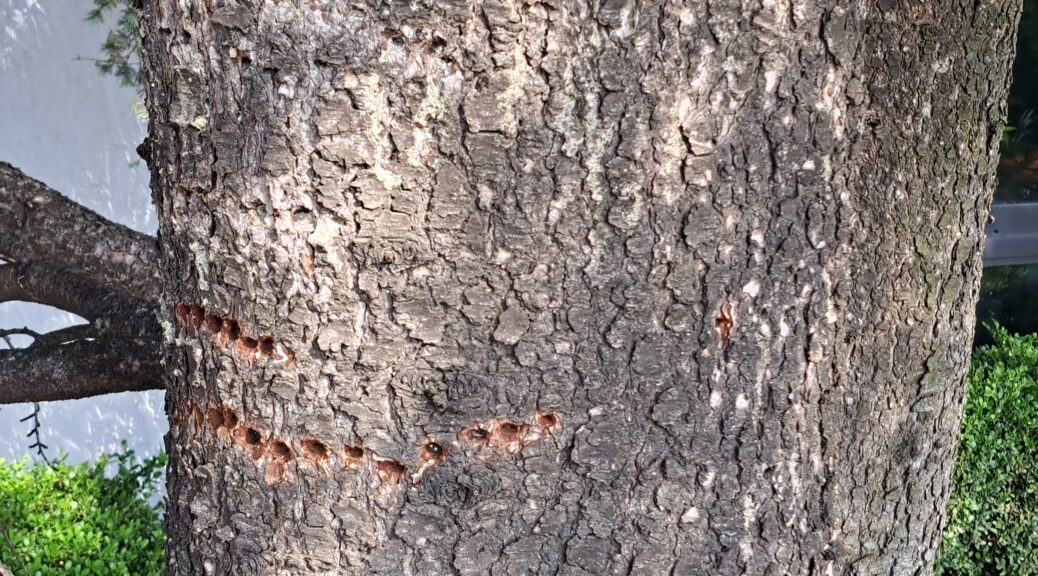 Latest Adventure in Oklahoma
Latest Adventure in Oklahoma
This past weekend I attended The Oklahoma Writers Conference in Oklahoma City with some of my friends from Kansas City Writers Group. The last night's banquet ends with awarding winners of the 36 category contest. Our group did well. We brought home around six awards. 
I won 1st Honorable Mention for my how-to article "How to Locate a Gas Well."
As we left the next morning I noticed the tree pictured at the beginning of the blog and wrote this poem when we got home.
Pine tree  stands wounded
riddled by holes.
As I pass by
I wonder,
what was the instrument of destruction?
A machine gun
or a woodpecker?