Idyllic Ozarks
Idyllic Ozarks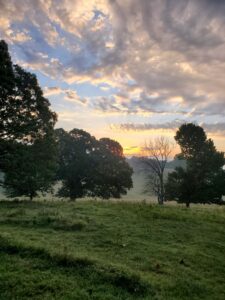 We recently accepted an invitation from an old high school friend to visit his guest house west of Branson, Mo. We did all the touristy stuff but also took time just to "be" in the beauty of the hills. I took this photo the last morning we were there. The cabin sat on a 200 acre pasture.
I snapped this photo one morning in the early-morning fog as the cows moseyed toward the near-by pond for an early morning dip.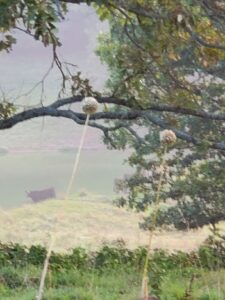 One afternoon Josh and I took a hike through the half-mile pasture to the James River to revel in its beauty.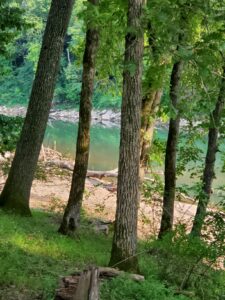 In such a magical place, I had to write some poetry.
Even-tide Reverie
Stars play hide and seek with the clouds
as katydids signal for a mate.
Cows call to one another
through the humid night
across low-land pasture.
All is right with the world
this night in the Ozark hills.