How to Find Water
How to Find Water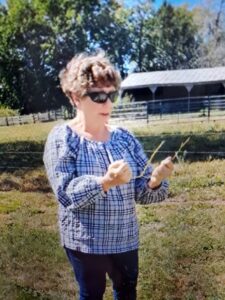 Last week I showed how to find natural gas underground. This week I want to show you how to find water with a willow stick. Take a Y branch from a weeping willow tree. Take the leaves off. Hold the top of the Y in each hand, palms up. The bottom part of the Y toward the sky. Walk around slowly in an area where you'd like a water well.
The part of the stick pointed toward the sky will begin to turn down to the ground when you've found an underground source of water.
I can't tell you how or why this works, I just know it does. But then, I don't know why a light switch turns on a light, but it does.
It's kind of like prayer. I don't know how that works either. But if we'll ask in accordance with God's will, He hears and answers in His timing.
If you want to see the willow stick in action, cut and paste the address below in a new window. https://www.youtube.com/shorts/48OuHp5HnEU