God's Surprises
God's Surprises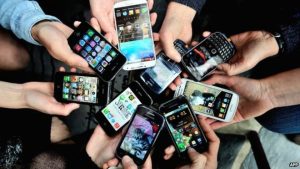 God has some of the most unique ways of drawing someone's attention to Himself. This past Valentine's Day instead of sending cards to my fourteen grandchildren and four children, I texted. I was unaware one grandson who lives in Colorado, had changed his phone number. My "grandkid list" had become outdated. The texts went like this:
Me: Hey my favorite peeps, may God's richest blessings be on you this day. May Jesus' love pour over you in buckets. You are deeply loved.
Brooke: Love you Grandma (smiley face).
Me: xoxoxo
MacKinzie: Same to you! Love you!! (Heart, heart emoji)
Jennifer: (smiley face with a heart on cheek emoji) Ditto!
Trey: Thanks Mom…love you!
Me: xoxoxo
Wrong # person: Who are you people?
Trey: We are aliens from Nantucket. Make sure your doors are locked.
Wrong # person: LEAVE ME ALONE!!!!!!!!
(Note: At this point, although puzzled at his response, I began to text a reply thinking this was the Colorado grandson. Just after I sent the message the next one came in from Wrong #.)
Wrong # person: Well you have the wrong number so leave me alone
Me: You can run but you can't hide honey, cause you carry my genes. (Note: This is the line I sent before I received the line above from Wrong #.)
Wrong # person: STOP OR I'LL CALL THE COPS
Sam: So confused. (Laugh till you cry imoji)
Gunnar: Disliked "OMG LEAVE ME ALONE"
Brooke: OMG …PANIC… please don't call the cops!!
Wrong # person: WTH BITCHES!!!!! Then leave me ALONE!!!!!! Or I will
Brooke: Grandma, this is a life lesson…family group message gone wrong. I don't believe that is Victors number anymore…chill out Colorado nutjob (Winking imoji with a heart on the cheek)
Wrong # person: Ok now I'm calling the cops. I warned you so pay the pricr. Price I'm mean.
Louis: Love you too grandma.
Don't you love it when Jesus draws your attention to an unknown person so you can pray for them? Maybe next year I'll just send cards!
To see my books visit http://www.amazon.com/-/e/B007F5H0H4
God's Little Miracle Book is now available in audio at https://itunes.apple.com/us/artist/sally-jadlow/1303687606 for iTunes and at Amazon at https://www.amazon.com/-/e/B007F5H0H4