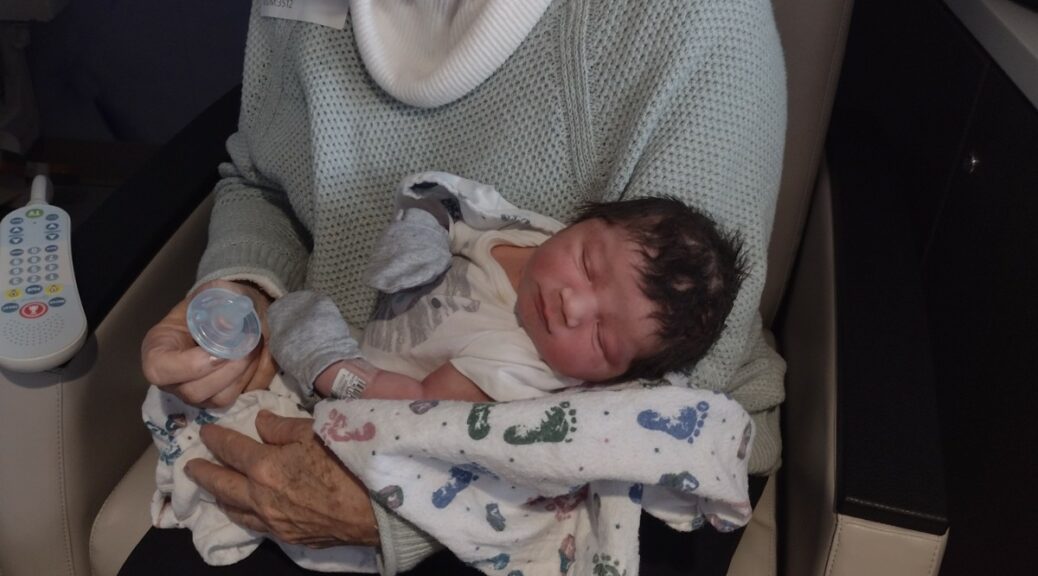 Eldest Son's, Eldest Son's, Eldest Son
Eldest Son's, Eldest Son's, Eldest Son
Newest branch on the family tree,
eldest son of Victor and Brandi.
Arrived at 5:59 a.m. on Passover and Good Friday.
Eight pounds, 6 oz.–big buster for all to see.
Full head of black hair–quite a mop.
He'll need a cut soon at the barber shop.
Long, at 21 1/2 inches, and fully packed.
Likes to lay out long–very relaxed.
May he fulfill the purposes for which he came
giving glory to Jesus' name.