Coming Revival
Coming Revival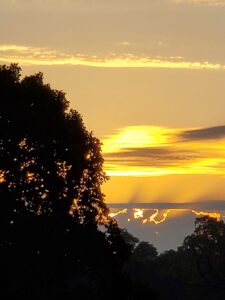 Is your heart heavy with the utter disregard for law, truth, and justice? There is a great revival on the horizon like no one has ever seen before. God is about drawing millions into a one-on-one relationship with Him, worldwide. One of the things He is going to use is the testimonies of people whose lives He has already changed.
This week I read Mike Lindell's book What are the Odds? Yes, it's the My Pillow guy you see all the time on TV. It's a powerful account of his miserable, terrible, awful life for thirty years as an alcoholic, drug addict and habitual gambler. Finally, he let Jesus have free reign in his life.
A friend of mine, Donna and her husband Kirk, gave their testimony recently in the first YouTube clip below. Their part begins at minute 37 and goes to about minute 42 if you're interested.
In Mike Lindell's book he has a quote from Paul Lavelle. "Every story matters. The power of one person's story does not diminish the power and authority of another person's story."
Each of us who has a one-on-one relationship with Jesus has a story of how He intersected our lives. Do you have yours thought out so you could tell it to someone who is searching for Him? The Bible tells us we are to be ready in season and out of season to share our good news with another ( II Timothy 4:2).
The second YouTube below is a prophetic word from Jonathan Cahn to President Biden.