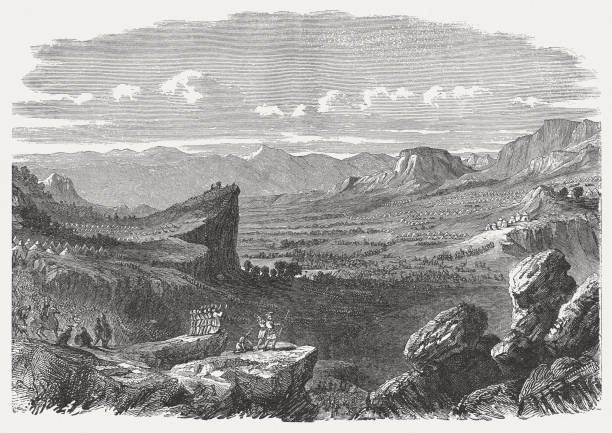 Battle Plans
Battle Plans
The Bible tells us that our struggle is not against flesh and blood, but we fight "against the rulers, against the powers, against the world forces of this darkness, against the spiritual forces of wickedness in the heavenly places" (Ephesians 6:12.)
With the mess the world is in today, we need to learn to fight using the strategies God has given us. Of course, Ephesians tells us in verses 13-17 to put on the full armor of God.
The beauty of reading ALL of God's word is we learn other ways to fight. In 2 Chronicles 20 the Israelites were about to be besieged by the Ammonites. The first thing King Jehoshaphat did was proclaim a fast throughout Judah. All Judah came together to seek the Lord.
King Jehoshaphat stood before the people and prayed. He concluded with, "we do not know what to do, but our eyes are on Thee" (2 Chronicles 20:12.)
One man prophesied, "Do not fear or be dismayed because of this great multitude, for the battle is not yours but God's." He went on to tell them they didn't need to fight in this battle, but they did need to stand and see the salvation of the Lord on their behalf. The people bowed down and worshiped the Lord.
The next morning, Jehoshaphat said, "Listen to me, O Judah and inhabitants of Jerusalem, put your trust in the Lord your God, and you will be established. Put your trust in His prophets and succeed."
The king then appointed singers who praised God and sang, "Give thanks to the Lord for His lovingkindness is everlasting." When they began singing and praising, the the enemy turned and killed each other! Not one of the enemy was left alive. It even took three days for the Israelites to pick up the spoils of war–and they had not had to physically fight in the battle!
Is anyone interested in fasting, seeking God, praising and thanking the Lord? Know that it's part of God's battle plan.
My books are available at https://www.amazon.com/-/e/B007F5H0H4