A Reason to be Grateful
A Reason to be Grateful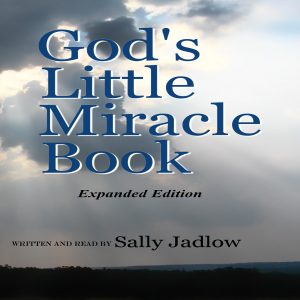 For the past five months I've been learning new software to audio record my God's Little Miracle Book (I, II, & III) series. After recording in two-hour segments at the local Johnson County Library MakerSpace and spending looooong hours in editing, they are now finished and up on Amazon.com for Audible, Amazon download, and iTunes.
I was inspired to do this project when the director of a nursing home I visit every week for my chaplain duties asked me to visit Roberta. This lady is nearly blind and passes her days listening to audio books. At another business I visit, an auto-body painter said he listened to books every day during his half-hour commute.
Someone else at prayer meeting said, "I love to hear you read."
I thought that rather funny because I don't feel I read well. Something happened when I put on those earphones and clicked the record button.
In these stressful days, we all need to know God is there, that He sees and undertakes for us in our struggles, and that He rewards those who diligently seek Him. Perhaps these recorded stories will encourage and bless you in your daily life.
To see my books and hear the audio visit http://www.amazon.com/-/e/B007F5H0H4