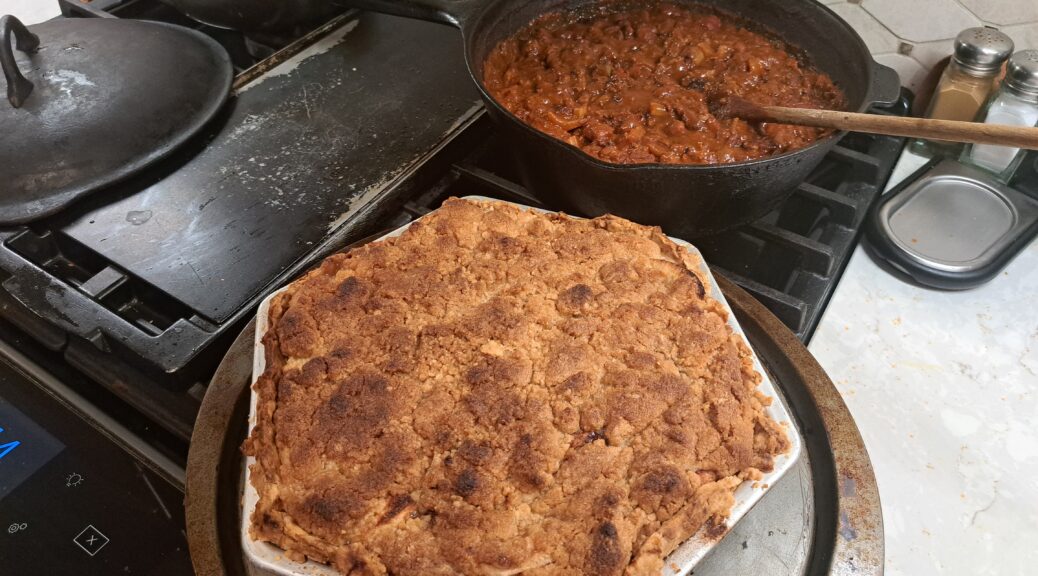 A Method in My Madness
A Method in My Madness
I'm writing this blog the Sunday before Thanksgiving. I've just finished making a pot of chili and a dutch apple pie on this gray, dreary day. Soon I'll be cooking for 30 or so who will show up here on Thursday.
You may wonder why I'm cooking today since Mr. Turkey is waiting to get his tutu cooked come Wednesday, and potatoes, cranberries, potatoes, and sweet potatoes are cued to take their turn in the pot. 
It's simple. We will work our way through the chili and pie until Turkey day. Therefore, I don't cook regular meals for a few days while I get everything in order for the stampede.
Don't get me wrong. I love hosting every one of them, but it does take some planning to pull the feast off on Thursday. 
We all are indeed fortunate to be able to enjoy the multitude of blessings God has given us. Stop a minute and make a list. Hint: you might need a longer page than a sticky note!
My books are available on Amazon.com here.