Annual Poem a Day Challenge
Annual Poem a Day Challenge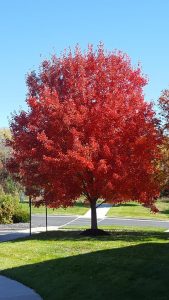 It's November again. Time to take in earth's beauty before denuded trees stand stark against winter's wind.
Where did the year go? Every November I join Robert Lee Brewer's Poem a Day Challenge. http://www.writersdigest.com/whats-new/2018-november-pad-chapbook-challenge-day-4
Robert is the poetry editor for Writer's Digest. He feeds poets a prompt every day during November and April. The prompt for last Sunday was, "Write an I'm sorry poem."
These lines popped in my head when I read the prompt. It's now been over six months since we buried my husband who died six weeks after a lung cancer diagnosis. Our family is feeling our way through our first year without his presence.
I'm Sorry
I'm sorry I couldn't love you enough
to keep you from dying;
sorry that your book of days ran out
before mine.
I'm sorry our life on earth ended
before our fifty-sixth wedding anniversary.
Sorry you didn't get to stick around to see
our soon-to-come first great-grand child.
I'm sorry for a lot of things,
but not for our lifetime
of joys and sorrows together.
My titles are available on Amazon.com here.
God's Little Miracle Book is now available in audio at https://itunes.apple.com/us/artist/sally-jadlow/1303687606 for iTunes and at Amazon at https://www.amazon.com/-/e/B007F5H0H4