A Note From A Reader
A Note From A Reader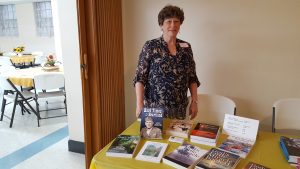 A writer loves to hear from their readers, and I'm no exception.
When I was at the Christian Writers Conference in Fort Scott recently, I met a new friend, Maranatha. She bought one of my God's Little Miracle Books to use as a devotional to start the day with her homeschooled kids.
I received an email from her recently which read:
Dear Sally,
I just wanted to pop in and say your first book on miracles is proving to be a real blessing to our little homeschool.  We are only on page 30, but the length and content of these little gems are priceless to the developing faith of our young ones!  Thanks so much for making it available!
In Him,
Maranatha
Notes like these make all the long hours of solitary work worth it. Do you know someone who could use an Amazon review of their book, or a note of encouragement?
To see my books visit http://www.amazon.com/-/e/B007F5H0H4