The Odd Fellows Home
The Odd Fellows Home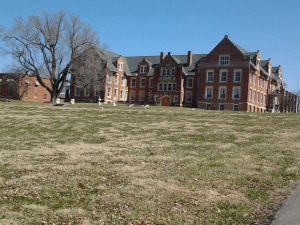 The Odd Fellows Home in Liberty, Missouri is where my dad, Henry, sent his youngest brother, David, after their mother died in 1933. It still stands today, even though it has been repurposed.
Today, people can hold weddings, receptions, or sip some lovely wines. Today, it is the Belvoir Winery outlet. The current owners are in the process of restoring the 100-plus-year-old building into a lovely venue.
It's just south of Liberty on 291 highway at 1325 Odd Fellows Road. Check it out at http://www.belvoirwinery.com/#wedding-event-venue. Some even claim it's haunted although, the times I've visited I've not seen anything unusual.
To see my books visit http://www.amazon.com/-/e/B007F5H0H4