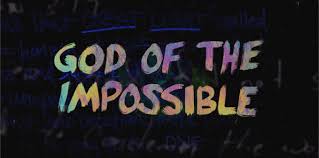 Nothing is Impossible
Nothing is Impossible
Galatians 1:1
Paul, an apostle (not sent from men, nor through the agency of man, but through Jesus Christ, and God the Father, who raised Him from the dead),
Paul is a unique apostle. He was not one of the twelve original apostles who walked with Jesus while He was on earth. Instead, Paul met Jesus after His resurrection while he traveled to Damascus to arrest and do harm to Christians.
That was no problem to Jesus. He took this opportunity to appear to Paul (called Saul at this point). Paul fell to the ground in a flash of light from heaven and a voice asked him, "Saul, Saul, why are you persecuting Me?"
Saul asked who He was. Jesus answered, "I am Jesus whom you are persecuting, but rise and enter the city, and it shall be told to you what you must do" (Acts chapter 9).
This encounter left Paul blind for three days. Later he traveled far and wide to proclaim the living Lord Jesus who was crucified and rose from the dead. Paul wrote most of the New Testament.
We must never think God is not big enough to handle even the most impossible thing. Nothing is too hard for God. Just ask.
Lord Jesus, I lay before You a list of all the things
which to me, seem impossible.
I pray to see You do what You will with each one,
to Your glory, honor, and praise.
To see my books visit http://www.amazon.com/-/e/B007F5H0H4
See all my blogs under the Blog tab at <a href="http://www.sallyjadlow.com" target="_blank">SallyJadlow.com</a>