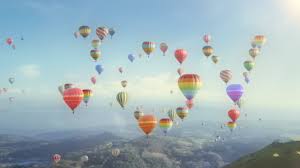 I Peter 1:3
Blessed be the God and Father of our Lord Jesus Christ, who according to His great mercy has caused us to be born again to a living hope through the resurrection of Jesus Christ from the dead.
In God's kindness and goodwill toward us who were stuck in sin and afflicted with mortality, He took pity on us. He made it possible for us to be conformed to His will and way.
Now we can enjoy real, efficient life forever with Him when we receive the gift of His own Son sacrificed for our sakes. Jesus proved this fact when He raised from His grave and showed us that those who follow Him will arise also.
This good news fills us with joy and confidence in His most generous gift for the here and now and forever in eternity.
What a wonderful God we serve! Let us share this good news with at least one other person today.
Lord God, cause at least one person to cross my path today
with whom I can share this wonderful news.
Open the doors of opportunity
and then shove me through it.
To see my books visit http://www.amazon.com/-/e/B007F5H0H4
To view my other blog visit https://familyfavoritesfromtheheartland.wordpress.com/