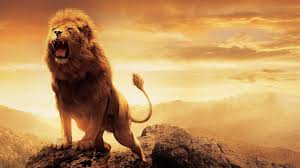 Bold as Lions
Bold as Lions
Proverbs 28:1
The wicked flee when no one is pursuing, but the righteous are bold as a lion.
To the one who is at odds with God, everyone is an enemy. They have no protector. No one to turn to. They must be on constant watch. In order to defend themselves from who knows what, they must have a weapon always at hand.
Everyone they meet is suspect. Is this person going to harm them in some way? Cheat them? Turn them into the police? Is the next drug deal going to be with an undercover agent? Will they contract a wasting disease from their next trick?
When we are right with God, we have the creator of the universe going before us and at our back (Isaiah 52:12). God Himself holds our right hand (Psalm 73:23). He hides us in the shadow of His wings and we are constantly in the center of His vision (Psalm17:8). He provides all my needs in Christ (Philippians 4:19).
Father God, thank You for Your provision
to cause me to be in right standing with You.
Thank You for the peace and stability You bring
which far exceeds any earthly treasure.
I bow before You in humble adoration.
To see my books visit http://www.amazon.com/-/e/B007F5H0H4
See all my blogs under the Blog tab at <a href="http://www.sallyjadlow.com" target="_blank">SallyJadlow.com</a>