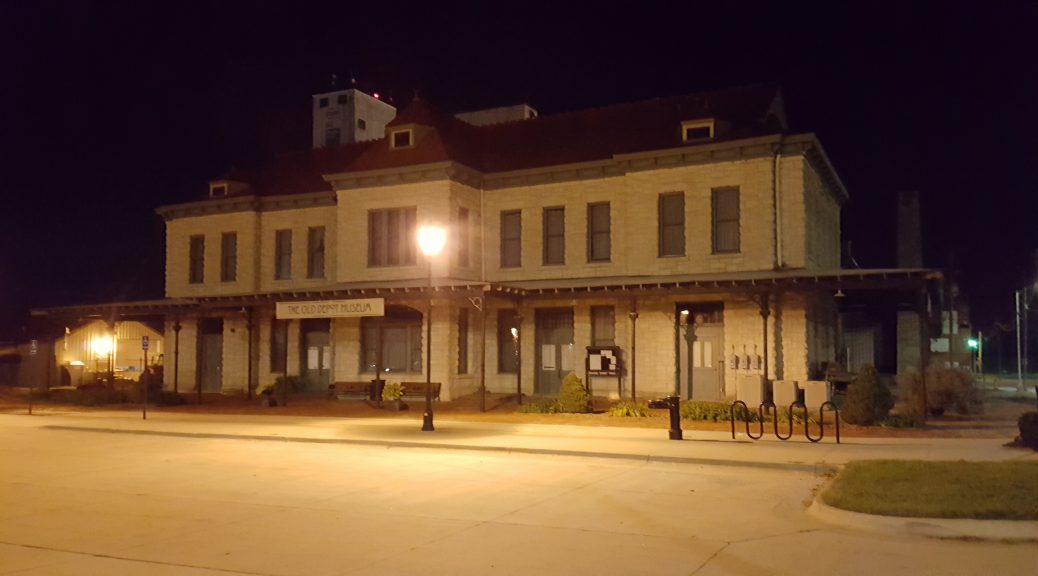 Train Stations–WW II
Train Stations–WW II
The Ottawa, Kansas train station still stands, although today it serves as a museum. Sitting forty-five miles southwest of Kansas City, it has seen its share of departures and homecomings.
On a late October night, 1945, my dad arrived from his mandatory trip of almost a year in France and Germany at the request of the U.S. Army. Thus his commitment ended from his draft notice delivered to him twenty-seven months earlier.
After the war, he went on to establish a partnership with his brother-in-law in an Oldsmobile dealership, a motel, and an asphalt paving company. Their partnership lasted for over 40 years.
The two of them died within two weeks of one another, almost forty years after they both came back from WW II in the European Theatre.
My other blogs:
 https://familyfavoritesfromtheheartland.wordpress.com/ and https://godslittlemiraclebook.wordpress.com