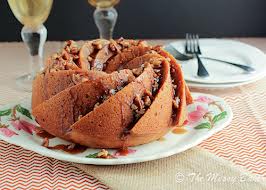 We visited the Stone Hill Winery in Branson, MO last week and picked up an interesting recipe. You might like to try it.
Cream Sherry Bundt Cake
Pre heat oven to 350 degrees, grease and flour pan.
Mix yellow cake mix with:
4 eggs
1/2 cup oil
1/2 cup cream sherry
1/2 cup water
Chop 1/2 cup nuts. Sprinkle some in the bottom of the pan.
Pour in batter.
Top off with remaining nuts
Bake 50 to 60 minutes
Boil:
1/2 cup butter
1/2 cup sugar
1/2 cup cream sherry
Pour this mixture over the cake.
Let set one hour.
Invert cake on to a serving plate.
Let me know what you think.