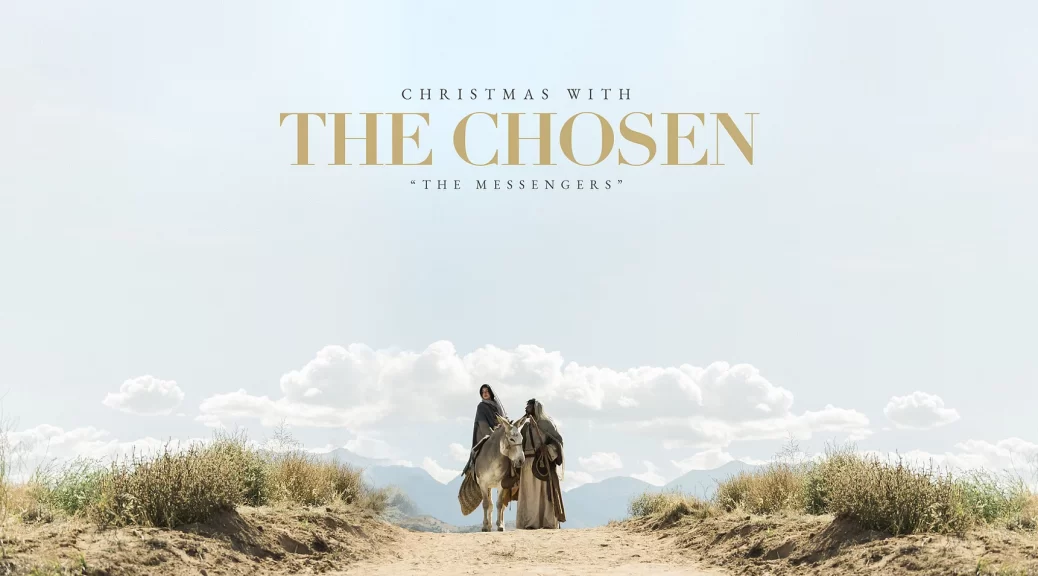 Watch This Before Christmas
Watch This Before Christmas
The air is filled with Christmas music. The ads pop up on the computer screens advertising potential gifts. The mail is filled with tantalizing invitations to spend money. 
All of this is to get us into the swing of the season. Supposedly to bring Christmas joy. The real reason for the season often takes a back seat to all the frenetic frenzy. 
There is a series called The Chosen that will soon come out with its third season. You can watch dramatized Bible stories for free on YouTube. They produced a short clip of Jesus' birth this year.
I would like to invite you to take 20 minutes aside to go to https://www.facebook.com/InsideTheChosen/videos/3105833946100500/ . Let it transport you to Israel 2,000 years ago. To lay aside the distractions and let the story sink in–deep. 
Let me know what you think.